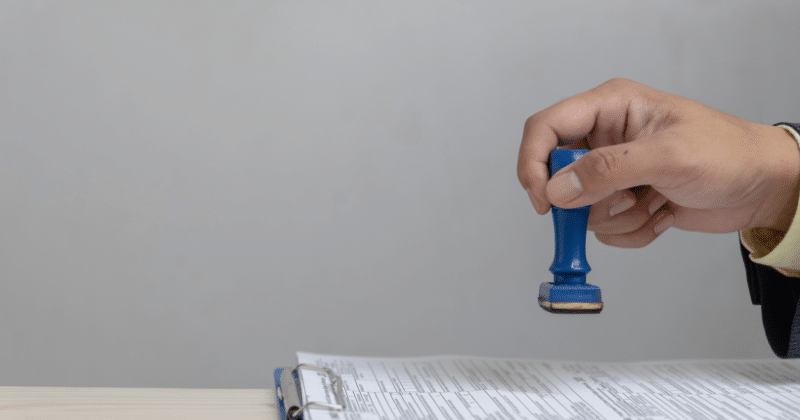 Apostille Basics
This may be your first time needing an apostille. If so, no worries; we will help you through this process.
At One Source Process, we have been helping people obtain apostilles for years. We will take care of the entire apostille process for you, but we believe you should understand some apostille basics. After all, knowledge is power.
Apostille Basics
An apostille is a form attached to your document and will validate the authenticity of the paperwork to the foreign country.
Embassy legalization is used with countries that are not members of the Hague Convention of 1961. We handle both for you.
The documents that commonly require an apostille are personal, corporate, or academic. These can include:

Marriage certificate
Birth/death certificates
FBI records
Power of attorney
Certificate of incorporation
Hiring documents
College degree
We need either the original or certified copy of most documents. For vital records such as marriage certificates, birth certificates, and death certificates, you can work with the county where the document was given, or visit VitalCheck online.
There are different processes to follow for state and federal documents. State-issued documents such as birth and death certificates must go through the Secretary of State. Whereas federally issued documents go through the US Department of State in Washington, DC.
You must obtain the apostille from the state that issued the document, not necessarily where you are currently living.
You do not always have to send us your original document. In many cases, including vital records, you can upload a copy to us. Of course, there are always exceptions, but we will work with you and let you know exactly what is needed.
With One Source Process, you will first upload your documents. We will then review all information for FREE and let you know if any information needs to be added or corrected. Once we have everything required, we will send you a payment invoice and timeline for completion. With other companies, you may have to pay first, then hope for the best.
Many countries require your document and the attached apostille to be translated into their language. We can do that too. There is no need to wait for the apostille, then try to figure out someone to translate it all for you.
One Source Process
Now that you know the apostille basics, you'll see that working with us is easy. It consists of 3 steps:
Apply online
Send us your documents
Receive your documents
See, it's that easy. We will take care of the governmental red tape for you. We have worked with every state and just about every country to obtain apostilles.
To get started, fill out the Order Form here. And please Contact Us if you have any questions. We are here to help.
Apr 27, 2023