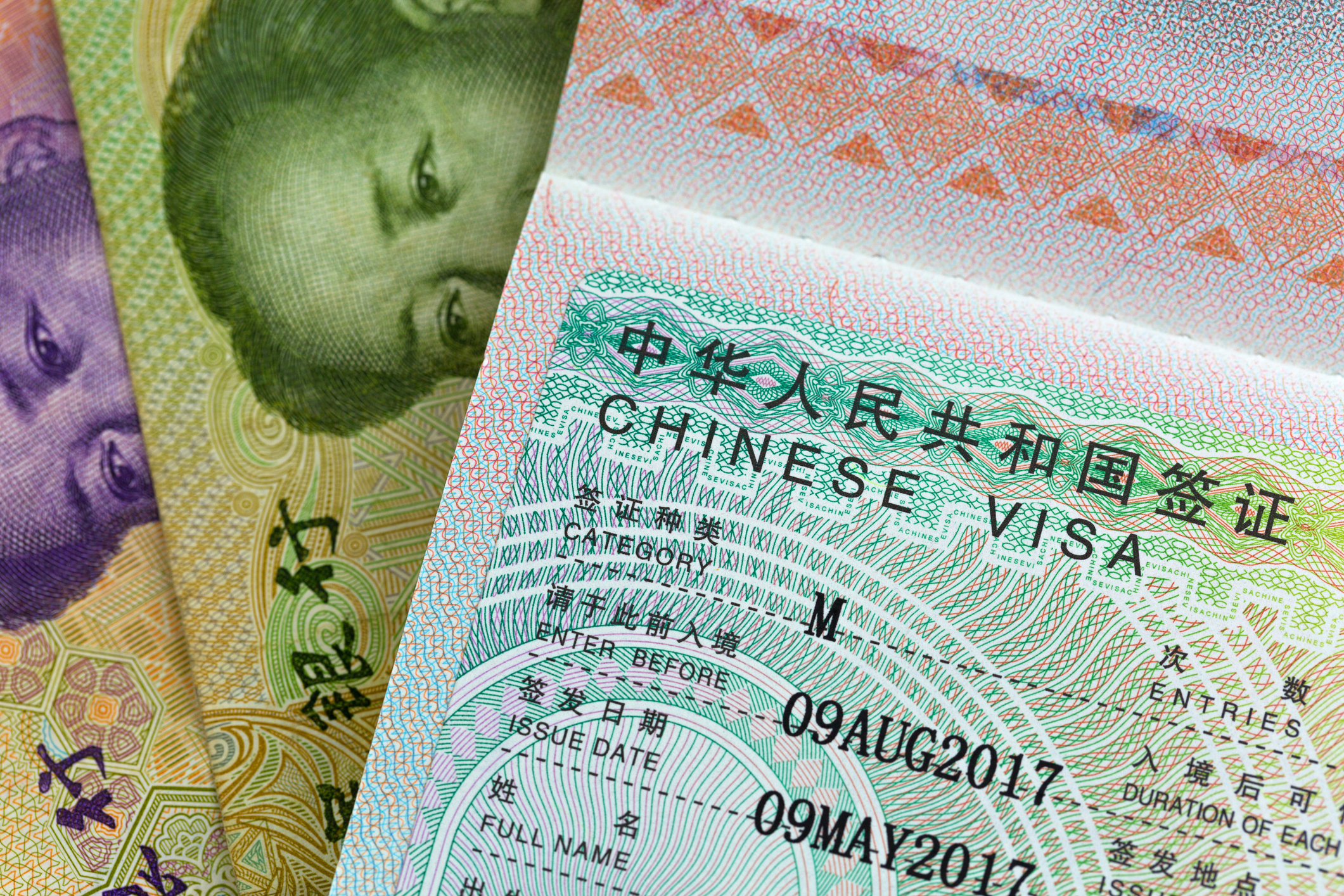 Obtaining a Chinese Visa
It's understandable why China is one of the most visited countries in the world; it boasts stunning natural beauty, extensive history, diverse culture, and awe-inspiring sites such as the Great Wall and the Imperial Palaces.
Before you visit China, you must obtain a visa to visit the country. A visa is a permit issued by a foreign Embassy or Consulate that allows an individual to travel to the issuing country. Usually, visas are stamped inside your passport.
China has specific requirements and application procedures to be granted a visa.
Since Hong Kong and Macao are independent nations within China, they do not require a traveler to obtain a visa to visit; but if you are thinking of taking a trip to mainland China, you will still need a visa.
Different Types of Visas
China is specific in granting the correct visa for a reason for travel. If you are traveling strictly for a vacation and doing some sightseeing week or two, then a Tourist visa is what you need. But if you are a student who will be studying abroad in China, you must obtain a Student visa.
There are 6 types of visas that China issues:
Tourist
Family Visit
Work
Student
Business
Airplane Crew
Each type of visa has its requirements and documents that must be filled out. It is imperative that you request the proper visa based on your reason for visiting China. Applying for the wrong type will result in your application being rejected, Costing you both time and money.
The Chinese Embassy is located in Washington, D.C., with 5 Consulates located across the United States. You are required to apply at the Embassy or a Consulate that has jurisdiction over the state you live.
Some Requirements
Most types of visa applications have some standard requirements, such as: you must send your original passport with at least 6 months remaining before it expires; you will need a copy of the passport's data page; you must use paperclips to attach the documents, never use staples.
Then there are some special requirements for each type of visa requested. For example:
If visiting family in China, you must show an invitation letter from the Chinese relative, plus a copy of the inviter's Chinese ID
When requesting a student visa, you must include the original and copy of the admissions letter from the Chinese school
If traveling on a tourist visa, you will need to include a copy of your itinerary, including round trip air ticket, proof of hotel reservation, OR an invitation letter that shows your information such as name, gender, and date of birth
If you are missing a document or have filled in the application form with any mistakes, your visa request may be rejected.
Let Us Take Care of This for You
Since Chinese visa policies change regularly, many people find it challenging to prepare and submit the application without mistakes; this is where we can help.
At One Source Process, we will submit the correct visa application type to the proper Embassy or Consulate, depending on your place of residence. No need to worry about sending your information to the wrong place.
Visit our page here to learn more about how we can help you quickly and easily obtain a Chinese visa. We understand this can be a tedious and confusing process, so feel free to Contact Us with any questions. Your trip to China will be amazing, don't let this paperwork give you undue stress; let us handle it for you. Happy travels!
May 31, 2019 / by Brandon Yoshimura