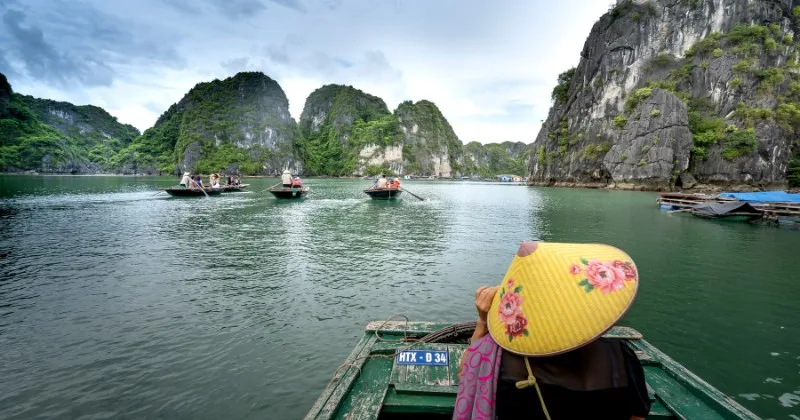 Embassy Legalization for Vietnam
When traveling to Vietnam, you may need to have documents authenticated. Whether you are going to Vietnam for business or personal reasons, any official paperwork must receive embassy legalization. On your own, the process can be time-consuming. But obtaining Embassy Legalization for Vietnam doesn't have to be complicated.
What are the Steps to Embassy Legalization?
The Hague Convention of 1961 made the apostille a way for member countries to accept one standard of authentication of documents. Vietnam is not a member country; therefore, all official documents must receive embassy legalization to verify the authenticity of the papers.
Here is a basic outline of the steps required to receive embassy legalization for Vietnam:
Documents must be notarized, or you have a certified copy –

for non-governmental documents such as school transcripts, power of attorney, and bank letter, you must have each document notarized.

You must obtain a certified copy from the state for vital records such as birth certificates, marriage licenses, and certificates of good standing.

The Secretary of the State Office must certify the notary seal or the certified copy by adding a statement page and the required seal and signature.
Translate your document and statement page into Vietnamese.
Embassy legalization – the documents are then sent to the Vietnamese Embassy to verify the seal and signature from the Secretary of State. The embassy will then add the authorization seal.
This means you must work with several different governmental offices to obtain an embassy legalization for your documents to be accepted in Vietnam.
Let One Source Process Obtain Your Apostille
The easier way is to work with One Source Process to obtain the embassy legalization for Vietnam. Once you have the document notarized or a certified copy, then we will take it from there.
We have worked with every state and know whom to contact to receive the proper seals and signatures. We have also worked with the Vietnamese embassy. We understand their process and what they require.
This means you will receive your embassy legalization quickly and pain-free.
Our process is easy.
Simply fill out the Order Form here.
Then upload or send us the documents that require legalization. We will review your information for FREE and let you know if any information needs to be added or corrected.
Once everything is ready, we will then send you a payment invoice. You don't have to pay until the legalization process is ready.
We will obtain the Vietnam embassy legalization for each document.
We will also obtain certified translation (giving you one less step to worry about.)
That's it!
We are available 7 days a week. If you have any questions, please Contact Us here.
Jun 16, 2023