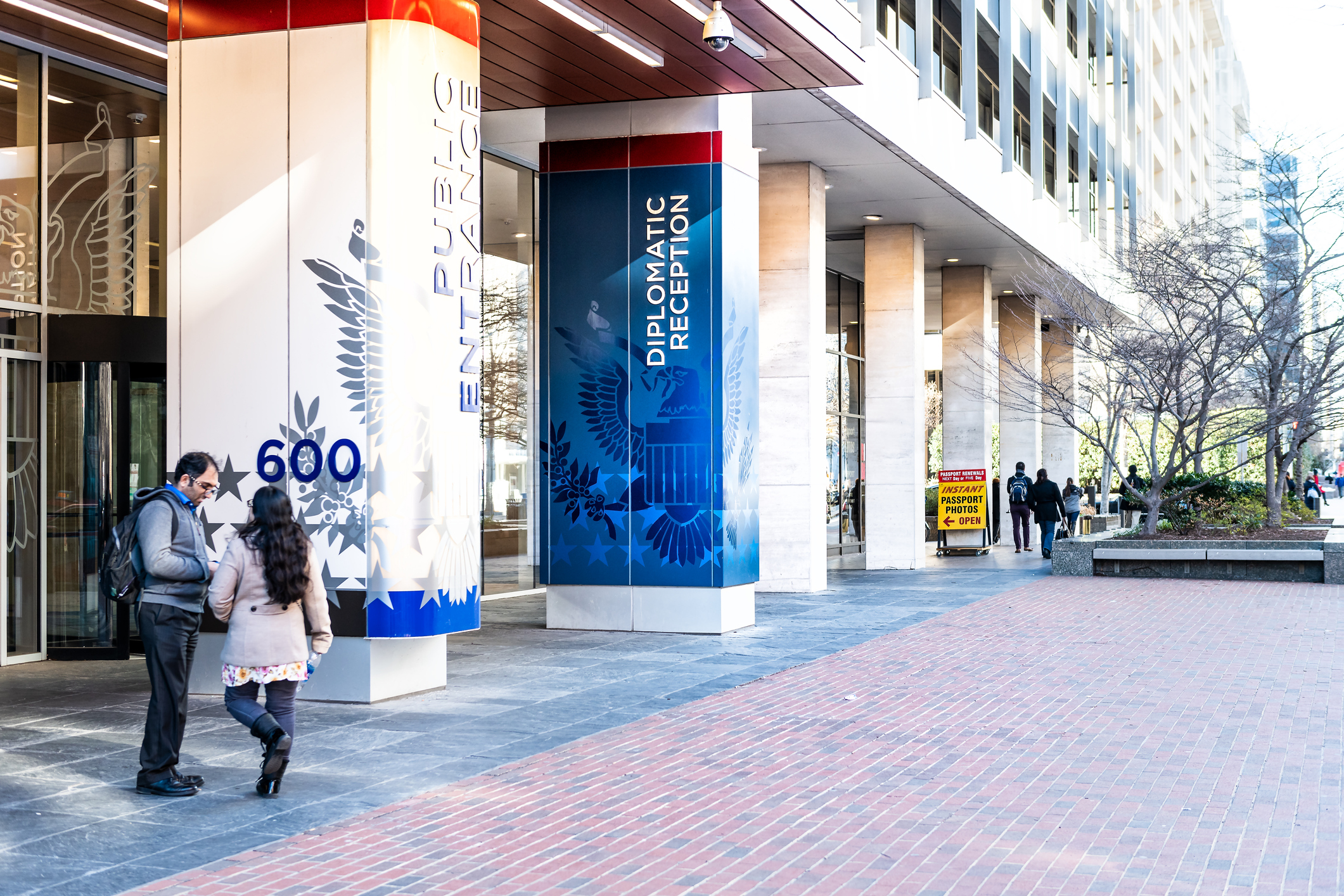 Authenticating Your Federal-Issued Paperwork
There are many reasons why you may need your documents either Apostilled or Authenticated… taking a new job overseas; getting married in another country; or moving outside of the U.S. No matter the reason, you will need to have your documents certified as authentic copies of the original.
Please understand that Apostilled and Authenticated documents only certify that it is a true copy of the original. The signature, stamps, and seals on the paper are verified – but it does not confirm that the original document's contents are correct.
While there are many documents that need to be authenticated by the U.S. Department of State in Washington D.C., here are a few examples:
FBI Reports
FBI Background Checks
Social Security Letters
Certificates of Birth Abroad
Certificates of Naturalization
The above is not an all-inclusive list, so please Contact Us to verify if your papers need authentication.
What if you need FBI records Authenticated?
Many foreign countries and employers require an FBI background check for obtaining a visa, employment, or establishing residency outside of the United States.
It may sound scary to have the FBI run a background check on you; but in reality, it is a common practice for those traveling abroad. Countries want to verify the integrity of those entering to visit, work, or to stay.
We are not able to pull the FBI reports for you, that is something you must do either on your own or through an approved FBI Channeler. Here is a link to the FBI webpage of a list of approved channelers who will help you with fingerprint submission, submitting the correct data, and all other steps needed to receive an electronic summary of your FBI background check.
Once you have the results of your background check report, contact One Source Process to have copies of your documents Authenticated; we can help make sure you have everything in order.
To Authenticate your FBI reports:
We need the original FBI background check results with the original seal and signature
If not the original, we need the PDF form you received from an approved channeler (this is quicker and preferred to sending the original paperwork)
You will complete our secure Order Form
We will process the authentication through proper channels at the U.S. Department of State
Authenticating copies of FBI records need to be done correctly and promptly. Fill out our Order Form to have your background check ready for the country requesting these copies.
Authenticating through the U.S. Department of State
How do you know which documents should be Authenticated through the originating state, and which need to be done through the U.S. Department of State located in Washington D.C.? The determining factor is who issued the document.
If the document is a federal-issued document, then the Authentication needs to go through the State Department. Since a federal entity issues an FBI background check (Federal Bureau of Investigation), this means that authenticating these copies is also done by the U.S. Department of State.
Let One Source Process Handle This
When having your documents Authenticated by the U.S. Department of State, you do not need to worry about contacting the right area and the right people within the department. We will quickly navigate this obstacle course for you. Either Contact Us with any question you have or fill out our Order Form to start the Authentication process today. We have worked this process countless times over the years and can do it with ease for you.
Feb 1, 2019