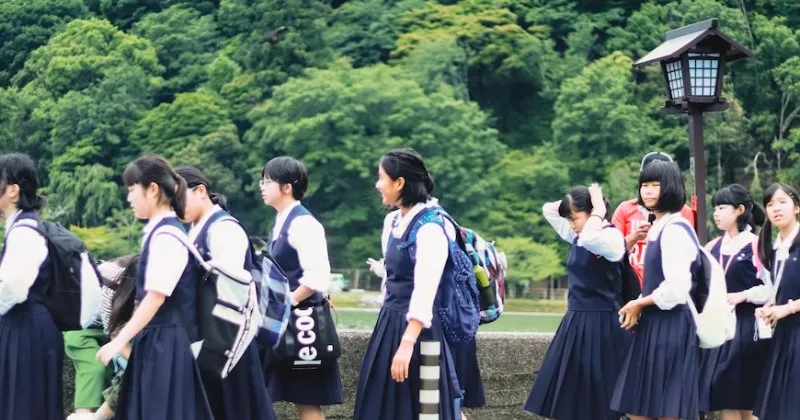 Apostille Documents to Study in Japan
Studying abroad can be one of the most rewarding moments of your school career, especially if you are heading to Japan. From learning the culture, discovering new foods, and meeting amazing people, traveling to Japan will be a life-changing experience. When preparing to study in Japan, you will need to bring specific documents, which must have an apostille. But don't worry; we can help you apostille documents to study in Japan.
What is an Apostille?
An apostille is a form attached to each document that verifies the authenticity of the paper. All countries that are members of the Hague Convention of 1961 accept the apostille as a form of authenticity. This simplifies the process because all nonmember countries require the documents to receive embassy legalization to prove their trueness.
The apostille verifies the seals and signatures of the document. Read here to learn more about Apostille Basics
When gathering all the required documents to study in Japan, you may also have to apostille those documents.
Gathering Documents
Once you have gathered all the necessary documents, the next step is to confirm which requires an apostille.
Here is a list of some documents that usually require an apostille:
Birth certificate
Passport
School transcripts
Bank statement
Financial aid letter
Again, the list above only shows some of the necessary documents. Please check with your study abroad program to find the complete list.
Don't forget that you must translate each document and the attached apostille into the Japanese language.
Actually, we can do that for you.
Let One Source Process Apostille Documents to Study in Japan
Once you have gathered all documents, we can help you with the apostille process. We make it easy for you.
To begin, simply fill out the Order Form here.
You will then upload or send us each document
We will review all documents for FREE and let you know of any missing or wrong information
We will send you a payment invoice and timeline for the completion
Once we receive the apostille, we will send it for certified translation
We will return all documents, the apostilles, and the certified translations to you – done and ready to go!
Each document requires its own apostille, so please let us know everything that you want to apostille.
We are available 7 days a week. So, please Contact Us here if you have any questions before or during the apostille process.
Doumo Arigatou!
Aug 18, 2023