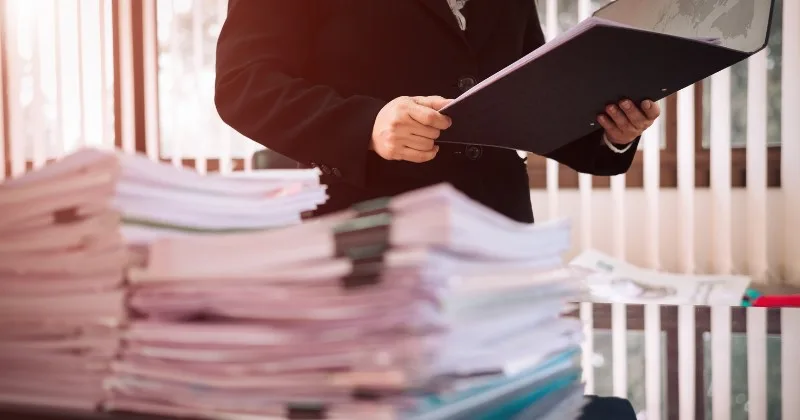 Apostille Articles of Dissolution
It is common to supply specific documents when doing business in other countries. When starting new in a country, you may have to provide a Certificate of Good Standing, Articles of Incorporation, Bylaws, and more. But what happens when you are closing a business with a location in another country? You may still be required to submit documents concerning shutting down. And those documents must also receive an apostille. We can help you apostille Articles of Dissolution documents.
What are Articles of Dissolution
When you opened your business, you filed an Articles of Incorporation; this is the opposite. The Articles of Dissolution is the notice of voluntarily closing your business. It is widely used when dissolving an LLC, and once filed, the entity no longer exists.
When closing an office or business in another country, they may request an Articles of Dissolution and the apostille to accompany it.
How to Apostille Articles of Dissolution
Business documents, such as Articles of Dissolution, are filed with the state; therefore, you will request the apostille from the state where the business was established.
Steps to apostille Articles of Dissolution:
You will need to notarize the original document.
Submit the document and apostille application to the Secretary of State in the state where the business was established.
If the country you are doing business with is not a member of the Hague Convention of 1961, they will not accept the apostille. You must have the document certified with the state. Then submit the document and certification letter to the country's embassy for legalization.
You may also be required to have all documents (Articles of Dissolution, state certification, and apostille) translated into the country's official language.
You must receive the apostille or embassy legalization for each document required when closing a business in a foreign country. That can be a lot of work. Instead, let One Source Process do it for you.
Working with One Source Process
We have helped businesses with offices in other countries. We know exactly who to contact in each state to apostille your documents quickly. You have enough happening; let us handle the governmental red tape of receiving an apostille or embassy legalization.
Simply fill out the Order Form Here and upload your documents to get started. We will review all paperwork for FREE and let you know of any wrong or missing information.
When ready, we will send you a payment invoice. You only pay once we are confident there are no mistakes because even the most minor error can cause a delay in the apostille process. We will work with the state and, if needed, the country's embassy to apostille your documents quickly.
We can even have all documents translated into the necessary language. That is another step that you don't need to worry about.
We are available 7 days a week. Please Contact Us if you have any questions before or during the apostille process.
Sep 15, 2023