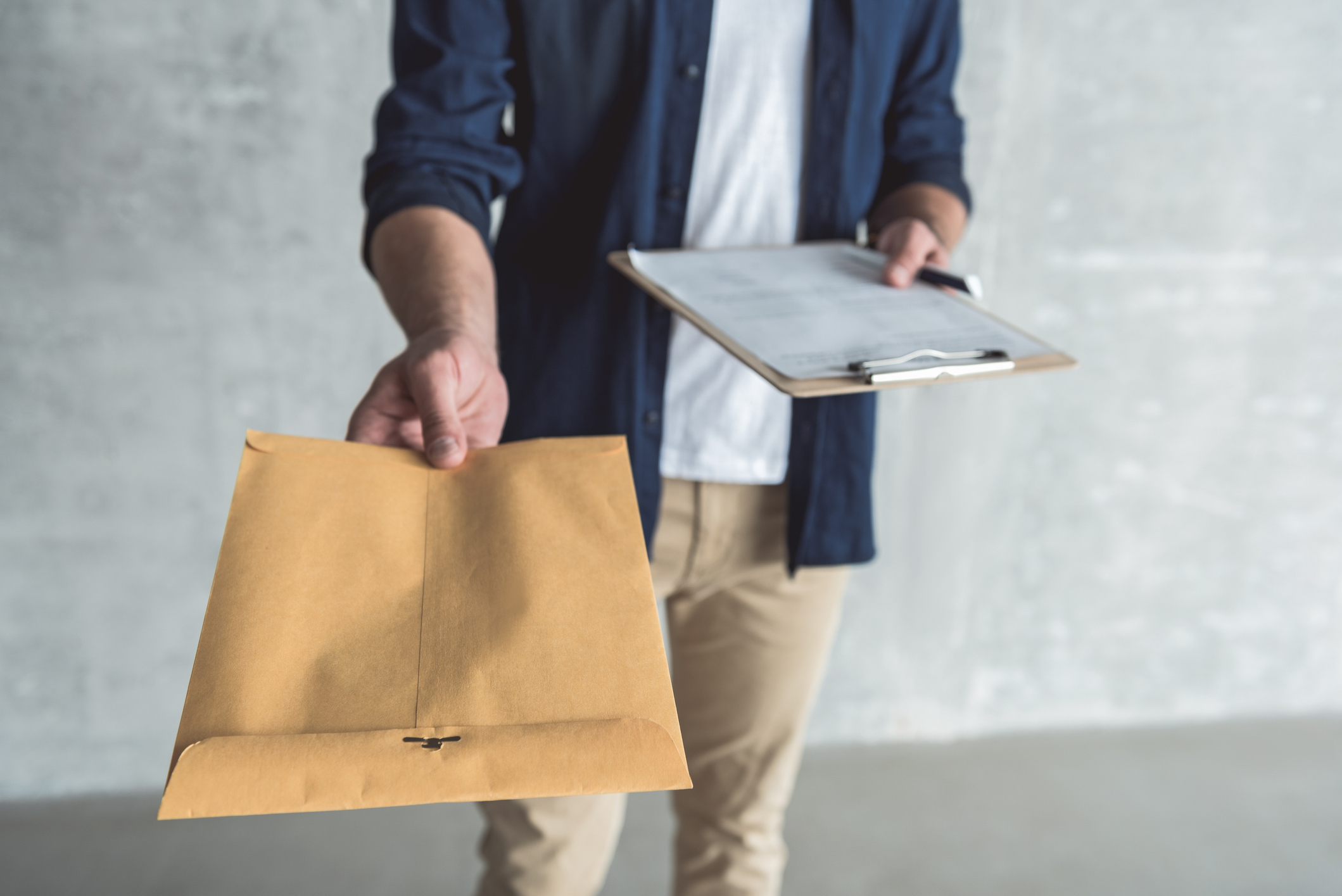 Process Servers Are Not Debt Collectors
Being served court papers is never a pleasant experience, but understanding what is going on will help you work through the situation.
A process server is a third party individual who is hired by a company or an attorney to deliver legal documents directly to the defendant (or you). It is important to understand that they do not work for the company, nor do they work for the individual who brought legal action against you.
Remember this: if a process server says you can pay him directly and it will make the legal action go away… that is not a real process server; this is someone trying to scam you.
Debt Collectors Serving Papers
Receiving court papers means you have been given legal notice of a summons or lawsuit against you. In some cases, the suit may be from a debt collector.
Debt collectors can file a legal suit against you, and hire a process server to deliver the court documents to you, but a professional process server will never ask for money – they are only there to serve the legal papers to you.
Remember – process servers are not debt collectors.
Yelling at the process server does nothing to help your case, and avoiding him altogether will not make the situation go away; in fact, there may be a deadline that needs to be met, and dodging the process server may shorten the time you have to respond.
Process Servers and One Source Process
But what happens if you are the one who needs to serve someone else with court papers?  Hiring a professional process server will ensure your important documents are legally delivered.
At One Source Process, we work with process servers in all 50 states and will serve your legal documents to the defendant in a professional and timely manner. Our servers have undergone rigorous training and understand the laws that are unique to each state.
Once the court papers are delivered to the correct individual, our server will file a Proof of Service with the courts.
Let us handle finding the right server for you. When ready, simply fill out the Order Form here.  Having to hire a process server can be confusing, so we are here 7 days a week to answer all your questions.
May 1, 2020