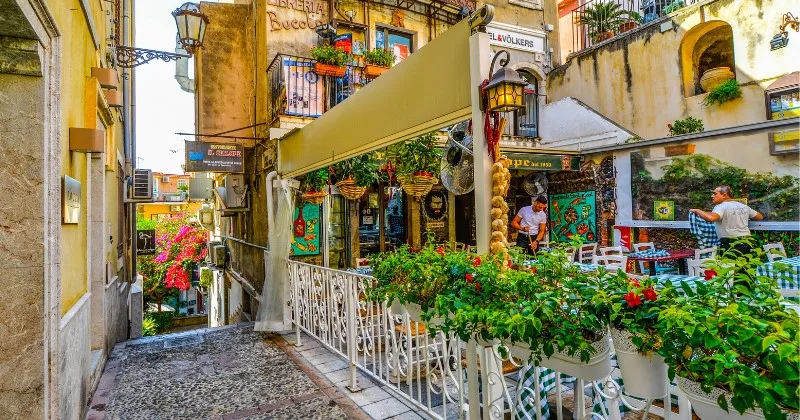 Apostille Documents to Get Married in Italy
Are you getting married in Italy? Congratulazioni! We know you have a lot of planning to do. But don't forget that you will need specific papers before you leave the US, and those documents will need to be authenticated. We can help you apostille documents to get married in Italy.
Apostille Documents to Get Married in Italy
As with any wedding, you must fill out the proper paperwork. But when getting married in Italy, many must have an apostille attached.
An apostille validates the authenticity of a document by confirming the signatures and seals. Since Italy is a member of the Hauge Convention of 1961, they accept the apostille. All nonmember countries require embassy legalization.
You must confirm with your Italian wedding planner or the proper authorities what documents they require. Once you have all the paperwork, we can help you obtain the apostille. Some commonly requested documents are:
Passport
Birth certificate
Death certificate (if you are a widow or widower)
Divorce decree (if previously married)
Single Status Affidavit
If you are getting married in a Roman Catholic church, you may also be required to present baptismal and confirmation certificates.
Acquiring the Paperwork for the Apostille
You can obtain most vital records (such as a birth certificate, death certificate, or divorce decree) from the county and state where they originated. If you were born in Hennepin County, Minnesota – then that is where you will receive a certified copy of your birth certificate.
If you have trouble working with the county of origin, you may use Vital Check to obtain the paperwork.
Once you have the necessary documents, we can help you obtain an apostille for each.
Working with One Source Process
We know it can be difficult to work with State and Federal agencies to obtain your apostilles. That is why we made our ordering process easy. With us, there is no hassle to apostille documents to get married in Italy.
Simply fill out the Order Form here and submit all original or certified copies of documents. We will review the paperwork for FREE, ensuring all information is correct and error-free. Since all documents and the attached apostille will need to be translated into Italian… we can do that too!
Please Note: We cannot confirm all documents needed – only that the documents you have are filled out correctly.
We will then send you a payment invoice and timeline for completion. You never have to pay until the apostille process is ready.
That's it! We will work with the Secretary of State where the documents originated and the US Department of State in Washington, DC, to obtain the apostilles. We know which offices to contact and their specific rules and regulations.
We are available 7 days a week. Please Contact Us here if you have any questions before or during the apostille process.
Aug 25, 2023