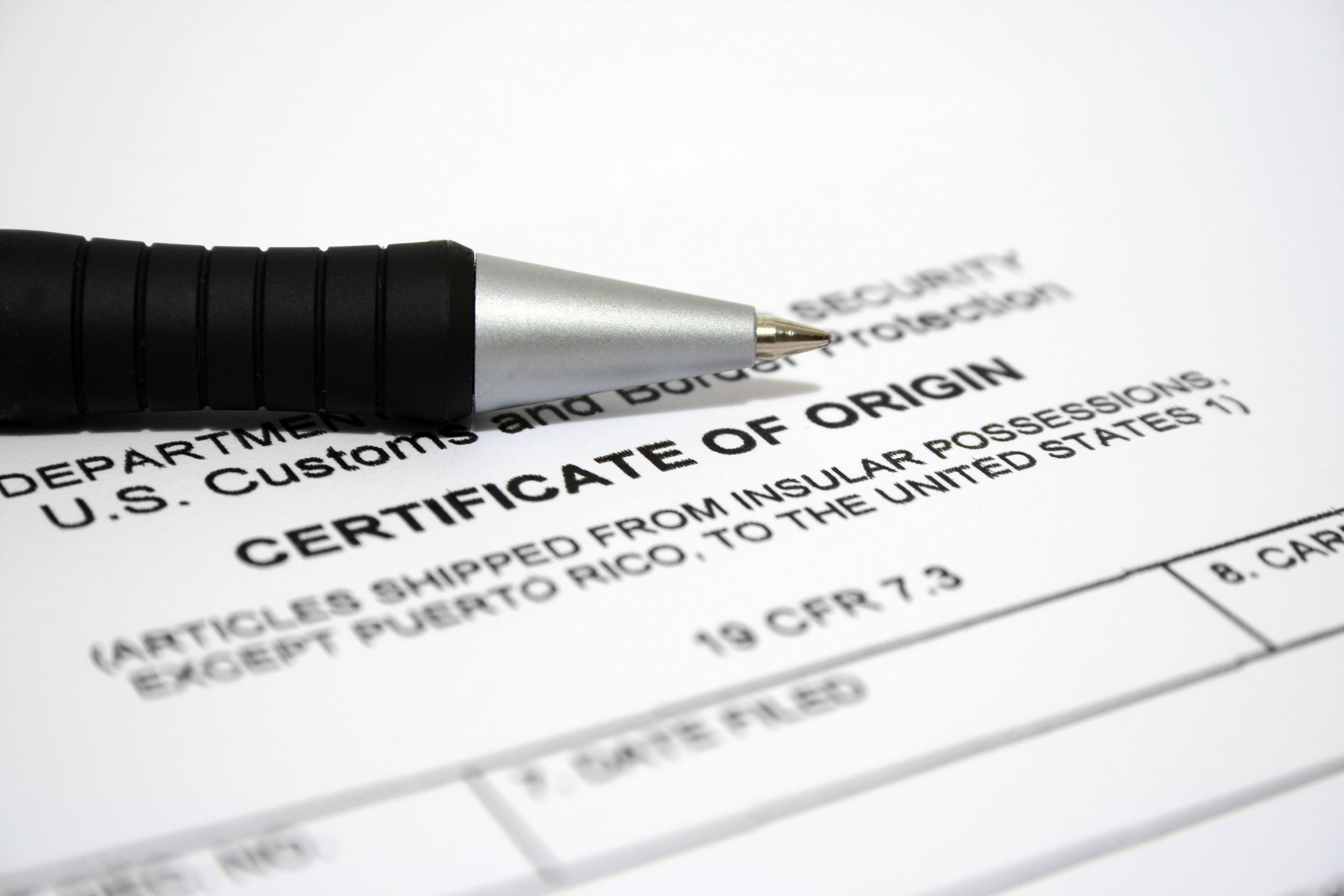 Apostille Certificate of Origin
When exporting items or goods, a Certificate of Origin is often required.
A Certificate of Origin (CO) is a signed statement declaring in which country the items were manufactured. It contains information regarding the actual product, the destination, and the origin of the goods. The CO may be required even if the commercial invoice contains the same information.
Virtually every country in the world considers the origin of goods when determining the taxes that will be applied, or in some cases, whether the goods may be imported at all.
There are 2 types of Certificate of Origin:
Non-preferential CO – this is the primary or regular type of CO; it certifies the goods do not specify for any preferential treatment
Preferential CO – this confirms that the products are subject to reduced tariffs or exemptions when they are exported to countries that extend these special treatments
An apostille is needed to confirm the authenticity of the Certificate of Origin.
Apostille Certificate of Origin
An apostille authenticates that the document is an original or an exact copy of the original. This form of certification is accepted by countries that are members of the Hague Convention of 1961. Non-member countries must take additional steps and legalize the document with the Embassy or Consulate.
The steps needed to obtain an apostille are:
You must first have the original or certified copy of the Certificate of Origin
Submit the apostille application and Certificate to the Secretary of State in the state which the business is located
If the receiving country is not a member of the Hague Convention of 1961, you will submit the CO as well as the apostille to the U.S. Department of State in Washington, D.C. and then to the Embassy or Consulate to legalize the documents
As you can see, obtaining an apostille can involve numerous steps… or you can allow One Source Process to do this for you.
Working with One Source Process
Let us at One Source Process work with the government agencies to Apostille Certificate of Origin. We can efficiently obtain the apostille with very little work on your end.
To do so, simply fill out the Order Form here, and mail us the original or certified copy of the Certificate of Origin. That's all that's needed.
We will work with the Secretary of State, and the Embassy or Consulate when necessary. If the receiving country requires it, we also offer professional translation services to have all documents translated into the correct language.
We will have one representative work with you to efficiently obtain the apostille. Contact Us today; we are available 7 days a week to answer all your questions.
Jan 10, 2020