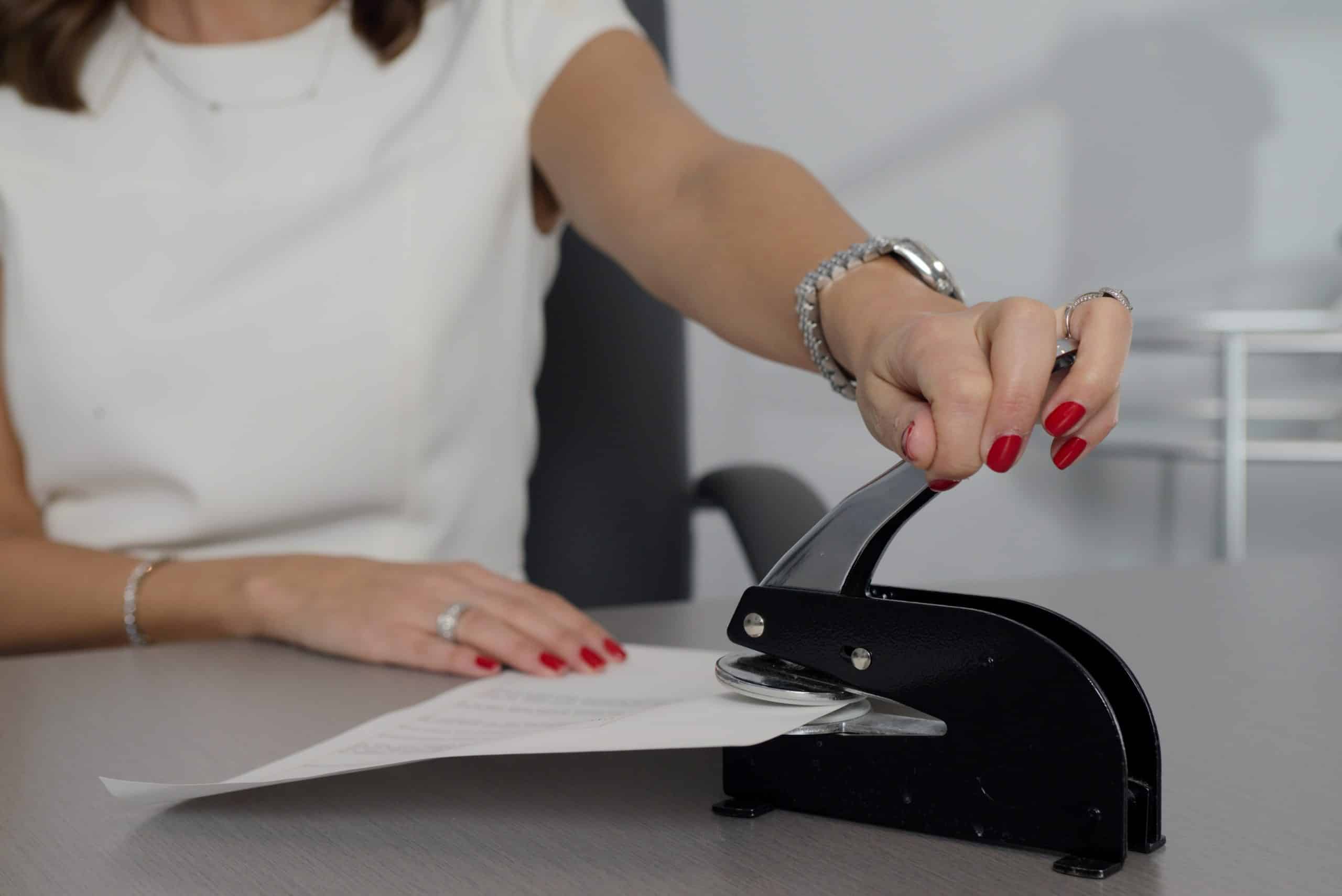 5 Steps to Apostille or Embassy Legalization
Congratulations! You're heading overseas for a new job, a marriage, a business meeting or merger, adopting a child, purchasing land or real estate…. Okay, you could be heading overseas for just about any reason.  When going to a foreign country for any reason other than a vacation – you may need to bring required documentation – and all of those documents will need an apostille.
What is an Apostille?
The apostille process certifies the document is authentic. All countries that are members of the Hague Convention of 1961 accept the apostille as a form of authentication. All non-member countries still require the documents to be legalized, but it must be done separately through that country's embassy or consulate.
Steps to Follow
Let's use two example situations that need an apostille or embassy legalization:
Getting married in Ireland
Starting a new job in Egypt
Step 1. Knowing What you Need – You will most likely be required to have several documents apostilled. Some documents needed to get married in Ireland are a driver's license, a birth certificate, Affidavit of Eligibility to Marry. For a new job in Egypt, you may need a driver's license and an FBI background check.
Step 2. Getting the Document – The first step is getting an original or certified copy of each document. For your driver's license, you need a notarized copy with the correct Jurat Statement.
Step 3. Is this a State or Federal Document? – Understanding this question will help determine who you contact to receive the apostille. For state documents, such as your driver's license, these will be apostilled at the Secretary of State. For federal documents such as an FBI background check, you will need to contact the US Department of State in Washington DC and request the apostille.
Step 4. Embassy Legalization – For non-member countries such as Egypt, you will need to contact the country's embassy or consulate for legalization. Each embassy has a different set of rules, a different holiday schedule, and different hours of operation.
Step 5. Translation – If the county speaks a language other than English, you will need to have the documents and the apostille translated.
Or… you can skip steps 3 thru 5 and let One Source Process obtain the apostille or legalization as well as the translation. We do it all.
Let One Source Process Help You
Once you have the required documents, we can help you obtain the apostille or embassy legalization. We know Ireland is a member of the Hague Convention of 1961, and therefore requires your documents to have an apostille, while Egypt requires Embassy legalization.
We also know the ins and outs of just about every country's rules.
We have obtained apostilles and embassy legalization for just about every document, and we can help with yours. Working with us is easy. Simply fill out the Order Form here and upload or send us your documents.
That's it.
We will contact the correct state or federal governments and work with the needed embassies. Since we have all your paperwork, we can have each one certified translated too.
Much easier.
Please Contact Us here if you have any questions. We are available 7 days a week and always happy to help.
Oct 18, 2021